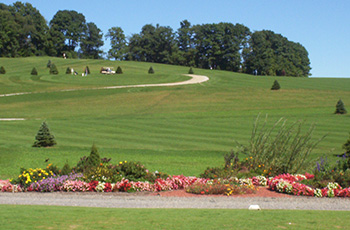 Opened to the public in June of 2004. The front 9 par 35 course is very open but depending on your choice of tee markers, can provide a great course for the beginning golfer or a challenge for the more seasoned golfer.
The back 9 par 36 were opened in 2011. They provide a greater challenge for most golfers. Some thought of ball placement and line taken to the green is required to improve your score.
The course was designed around the original contours that Mother Nature provided allowing for a walk or ride through nature while still providing the golf manicure.
We invite you to come and enjoy White Oak Golf Course and be sure to take a look around from the hilltop greens, you can see for miles around our small town. We continue to make changes and improvements to the course each year.